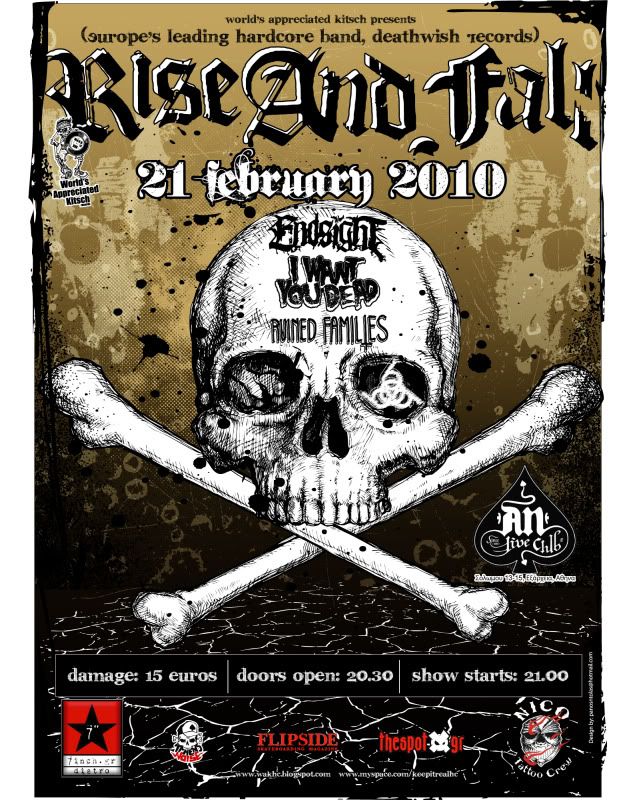 Dear friends, lovers and strangers,
I ruin my expensive vocal chords shouting for a band called RUINED FAMILIES.
We play our first show on 21/2 at AN Club with Belgium's Rise And Fall. Come see me there. This is my big exit. This is the visualization of negative space. There are no excuses. Thank you in reverse.
www.myspace.com/ruinedfamilies
www.ruinedfamilies.blogspot.com